About Off Leash K9 Pittsburgh
Lyn Trapuzzano is the owner and head trainer of Off Leash K9 Training, Pittsburgh.  Lyn is a lifelong lover of dogs, and has been rescuing all kinds of animals since childhood.  She can't remember a time when dogs have not been a part of her life.  Growing up with a menagerie of domestic and wild animals, her experience and passion were cultivated.  She earned a bachelor's degree in biology from Muskingum College and then a MBA from Seton Hill University.  She spent more than 15 years in the business world while continuing to sharpen her skills and understanding of animal behavior in her spare time.  She has served as a licensed wildlife rehabilitator through the PA Game Commission, became the director of a non-profit wildlife rehabilitation center, as well as spent time working with a wide variety of exotic animals, all of which gave her a comprehensive knowledge of animal behavior and how our energy impacts that behavior.  
It was a natural transition to apply her skills to her lifetime love of working with dogs.  After coming to Off Leash K9 Training, she left her corporate job to dedicate herself fully to her longtime passion of helping others to recognize and understand the wisdom, spirit and individuality that we share with dogs.  She prides herself in helping owners deepen their relationship and communication with their canine companions.  
Contact us to sign up for our Dog Training Program
If you are looking to maximizing your dog's natural abilities and have an obedient pet that you can control with ease, contact Nick White, Master Dog Trainer. Your privacy and pet's issues are protected. You are offered the utmost consideration to make sure your situation with your pet/s. Expert Training for all breeds, all ages, and all issues.
Get Started with: STEP 1
Pay for your desired Training Package below
STEP 2
Click the link to schedule lessons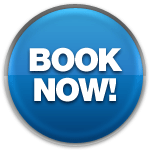 Book Appointment
Questions: (724) 761-2001
***YOU MUST PAY FOR YOUR DESIRED TRAINING PACKAGE BEFORE SCHEDULING LESSONS***
**Email us at: [email protected] for more information about our Military/Emergency Services discount, and our Multiple Dog discount!
About Off Leash K9 Training Corporate

Off Leash K9 Training is owned and operated by Nick White.  Nick is a former US Marine and former US Secret Service, he currently has over 80+ locations throughout the United States; however, his HQ is right here in Woodbridge, Va.
Nick is globally recognized as being one of the top dog trainers in the world.  He has 2 official world records in off leash obedience, named on Wikipedia as one of the top 20 dog trainers in the world, recently named top 10 trainer in the world by bestdogtrainers.org, has been featured in many magazines and shows, and he is regularly requested by the top celebrities and athletes! He has been called upon by people such as actor Ryan Reynolds, WWE's John Cena, MLB All Star Max Scherzer, UFC World Champion Jon "Bones" Jones, and many more!
You can visit their YouTube Channel and watch over 1500+ before/after videos of Nick and his team's work!  Off Leash K9 Training has more documented videos than any dog training business in the entire world!